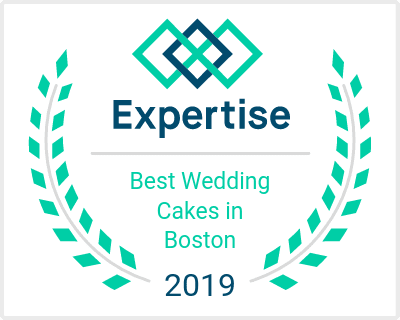 We create beautiful and unique wedding cakes and cupcakes. Whether you want them fanciful and whimsical or traditional and elegant, one of our specialty cakes will be sure to make your celebration special.
Your Selection:
Wedding Cakes & Cupcakes
Showing 1–6 of 44 results
What can you expect: At Sweet Bakery, we create specialty wedding cakes confections in custom designs and all-time favorite wedding cake flavors like vanilla, chocolate, red velvet, and other delicious combinations. Even more, our wedding cupcakes and cakes can be tailored to any dietary preferences, including vegan, gluten-free and dairy-free gluten-free. All of our desserts are freshly baked, assembled on the day of your wedding and hand decorated, and can be delivered anywhere in the Boston area.
Custom wedding cake designs: Our talented bakers can walk you through the possibilities of flavors, custom designs and colors for both cakes and cupcakes for your wedding reception. Whether you are looking for a traditional, heart-shape sculpted, square or tiered wedding cake, or you are looking for a cake to perfectly match your themed wedding, we will make your dream come true! Looking for more than a wedding cake? Don't hesitate to inquire about our specialty dessert catering service!